Housing Finance Strategies Newsroom - Profile and News Archive
Housing Finance Strategies provides currency to a broad constituency of mortgage influencers. These include mortgage company executives, fintech leaders, regulatory compliance senior management and public policy officials working in the Capitol and for Washington, D.C. based trade associations and academics.
Engage with Housing Finance Strategies
Learn more online at: https://housingfinancestrategies.com/
Press Releases from Housing Finance Strategies :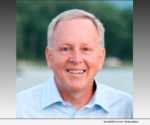 WASHINGTON, D.C., Feb. 25, 2020 (SEND2PRESS NEWSWIRE) — In the first of a three-part series on the impact of economic growth and public policy on homeownership rates, housing policy consultant Allen Jones, Managing Director, Housing Finance Strategies, provides commentary on the drivers of recent increases.