SIERA.AI Newsroom - Profile and News Archive
SIERA.AI believes in the power of One. Our goal is to remove One barrier at a time with innovative safety automation solutions that empower and protect companies and their employees so they can focus on what they do best. We accomplish this with our rapid self-installation solutions for lift truck fleets, maintenance, environmental, health & safety (EHS), and forklift dealerships.
MEDIA CONTACT: You can reach SIERA.AI by contacting Cherise Kennerley, public relations at press@siera.ai.
Engage with SIERA.AI
Learn more online at: https://www.siera.ai/
Follow:
Press Releases from SIERA.AI :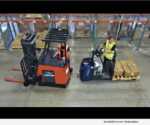 AUSTIN, Texas, March 3, 2021 (SEND2PRESS NEWSWIRE) — SIERA.AI, a leading innovator for safety solutions, leveraging machine vision, IoT sensors and AI technologies to prevent forklift accidents, was named a finalist in the "Best New Product" category for material handling, logistics and supply chain professionals by MHI.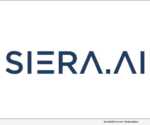 AUSTIN, Texas, Feb. 16, 2021 (SEND2PRESS NEWSWIRE) — SIERA.AI, a leading safety automation innovator for the material handling industry, is proud to announce the launch of its new website. The new comprehensive website reflects SIERA.AI's growth over the past few years with preventing and reducing forklift accidents with AI vision driven systems.