Edward Jones Newsroom - Profile and News Archive
Edward Jones, a Fortune 500 company headquartered in St. Louis, provides financial services in the U.S. and, through its affiliate, in Canada. Every aspect of the firm's business, from the investments offered to the location of branch offices, caters to individual investors. The firm's 19,000−plus financial advisors serve more than 7 million clients with a total of $1.2 trillion in client assets under care. Member SIPC.
Engage with Edward Jones
Learn more online at: https://www.edwardjones.com/
Follow: Twitter | Facebook | LinkedIn
Press Releases from Edward Jones :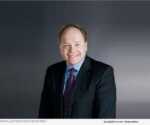 COLORADO SPRINGS, Colo., Nov. 10, 2020 (SEND2PRESS NEWSWIRE) — Colorado Springs investors preparing for or living in retirement need to plan for the expected while preparing for the unexpected − and position their investment portfolios for both, says Keith Eckhardt, an Edward Jones Advisor in Colorado Springs, Colorado.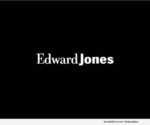 COLORADO SPRINGS, Colo., Nov. 6, 2020 (SEND2PRESS NEWSWIRE) — Edward Jones Financial Advisor Mike Biehl announced today that Financial Advisor Keith Eckhardt, has joined his office in Colorado Springs on October 14, 2020.