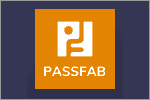 PassFab Newsroom - Profile and News Archive
PassFab Co., Ltd is a leading password recovery tools developer. It has developed a series of excellent password recovery software to help police agencies, state, local government agencies, IT and forensic professionals and tens of thousands business and private users solve their password problems.
Engage with PassFab
Learn more online at: https://www.passfab.com/
Follow: Twitter | Facebook | YouTube
Press Releases from PassFab: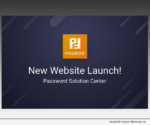 NEW YORK, N.Y., June 17, 2019 (SEND2PRESS NEWSWIRE) — PassFab today revamped its website design. The new design brings more intuitive and comfortable experience to users. PassFab has been highly praised by customers since its launch. The revamped PassFab website will serve users better.