KROST CPAs and Consultants Newsroom - Profile and News Archive
Established in 1939 in Pasadena, California, KROST CPAs and Consultants ("KROST") is a full-service certified public accounting and consulting firm serving clients across various industries such as manufacturing and distribution, financial services, sports and entertainment, real estate, grocery, hospitality, and restaurant/foodservice.
Engage with KROST CPAs and Consultants
Learn more online at: https://www.krostcpas.com/
Follow: Twitter | Facebook | LinkedIn
Press Releases from KROST CPAs and Consultants :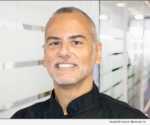 PASADENA, Calif., Sept, 30, 2019 (SEND2PRESS NEWSWIRE) — Los Angeles-based tax and accounting firm, KROST, recently brought on restaurant industry titan Chef Phil Kastel (co-creator of nationally recognized Public School gastropubs) who will serve as the firm's Restaurant and Culinary Consultant. Established in 1939, KROST has a long history in the restaurant space.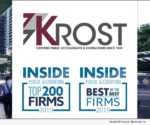 PASADENA, Calif., Aug. 12, 2019 (SEND2PRESS NEWSWIRE) — Inside Public Accounting (IPA) named KROST CPAs & Consultants and its affiliated tax consulting practice Best of the Best and Top 200 Firms for the fourth year in a row. The firm placed 109th on the prestigious top 200 list, a substantial leap from 157th in 2016 when it first made the rankings.