360 Towing Solutions Newsroom - Profile and News Archive
At 360 Towing Solutions we understand that when people face any kind of trouble with their vehicle, they do not always know what the problem is. That is why we and our network of independently owned and licensed affiliates offer a wide selection of services, which can come in handy and be of use to you, with any problem or car malfunction you are dealing with at the side of the road. We offer services that include towing, roadside assistance, and car lockout issues.
Engage with 360 Towing Solutions
Learn more online at: https://360towingsolutions.com/
Follow: Twitter | Facebook | YouTube
Press Releases from 360 Towing Solutions :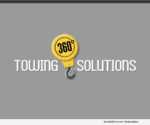 DALLAS, Texas, March 19, 2020 (SEND2PRESS NEWSWIRE) — 360 Towing Solutions Dallas, one of the leading towing service providers in the Dallas area, recently started offering limo towing services in the Dallas area. The owners of the Dallas towing business formally announced the launch of the new service at a press conference held near the Dallas city central.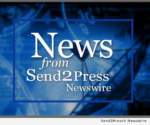 AUSTIN, Texas, Feb. 20, 2020 (SEND2PRESS NEWSWIRE) — 360 Towing Solutions Austin, one of the trusted towing Austin services, realizes that driving a truck is challenging. It seems that drivers face a bad day if there is something wrong with the truck on the roadside. Overheating is the most common problem, and most truck drivers don't understand the causes.