FRESNO, Calif., July 27, 2018 (SEND2PRESS NEWSWIRE) — Today, XG Communities, LLC announced the first of over 100 new 4.9G / 5G small cell sites utilizing city-owned infrastructure in the City of Fresno. The network, which is scheduled to be operational by the end of 2018, will cover over half of the City with the latest wireless technology. This places Fresno as a clear market leader among the first cities nationwide to commence the roll-out of advanced small cell networks.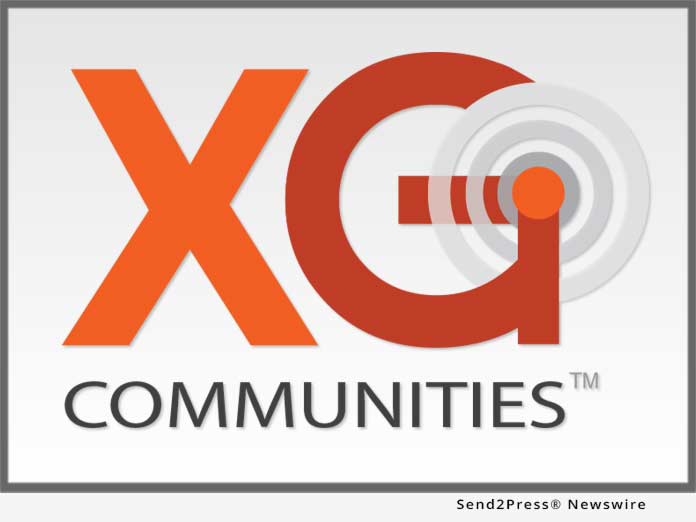 Together, Fresno and XG Communities have laid the groundwork for efficient, city-wide scaled deployment of next generation wireless utilizing the vertical infrastructure, fiber and conduit. The new network is foundational for technology companies and smart city initiatives which have been frustrated by the lack of progress made by national wireless carriers developing advanced small cell networks.
The network is being developed by Small Cell Partners, a Manhattan Beach, California based investment group. Although Small Cell Partners has not shared network details, it anticipates announcing 12 more XG Communities cities where it will be implementing similar next generation networks that will service both new entrant wireless providers and traditional national wireless carriers.
The network will boast 100 megabit to gigabit speeds to be optimized to support emerging smart city and IoT technologies as well as over-the-top streaming videos. Small Cell Partners also anticipates early trials of 3.5 GHz CBRS technologies.
John Clarey, CEO of XG Communities stated, "The agreement with Small Cell Partners is indicative of the beginning of a new chapter in communications utilizing next generation disruptive technologies which will change the landscape of wireless broadband delivery to consumers and businesses. You will see new names in the industry providing these new advanced technologies similar to the explosion of telecommunications after the breakup of the Bell monopolies."
He went on to state, "The next generation small cell networks will be far superior to the existing wireless networks offering higher speeds, lower latency, lower costs and better coverage."
Outdoor small cell wireless deployments have been restricted by cities and wireless carriers treating the implementations like macro tower developments. Through the work of XG Communities, in collaboration with over 30 cities nationwide, a new paradigm has been created that allows city-owned infrastructure of poles, fiber and conduit to be organized and developed by wireless providers utilizing XG's Site SeleX database and reservation system. Site SeleX boasts over 300,000 assets ready for small cell deployment.
The residents and businesses in Fresno will benefit from this new network.
About Fresno:
City of Fresno is in the Top 10 Largest Cities in California by population with around 522,000+ residents. The city has become an economic hub of the San Joaquin Valley and it is 24th for most livable city in the US for people 35 and under!
With a robust public infrastructure, Fresno = Quality Lifestyle, with a low cost of living and numerous National Parks. Learn more: https://www.fresno.gov/.
About XG:
XG Communities, formerly 5 Bars Communities, is headquartered in Irvine, California. A premier provider of small cell wireless marketing plans, engineering services and comprehensive wireless strategies for cities and municipalities.
For more information, please visit http://xgcommunities.com/.
About Small Cell Partners:
Small Cell Partners is a Manhattan Beach, California based investment group targeting 5,000 small cell site deployments nationwide over the next 12 months. Small Cell Partners networks will include both traditional wireless carriers and new entrants utilizing 4G, 5G and CBRS next generation technologies.
For media or other queries, contact:
XG Communities, LLC
(949) 514-4617
info@xgcommunities.com
*LOGO Link for Media: Send2Press.com/300dpi/18-0326s2p-xg-communities-300dpi.jpg
News Source: XG Communities LLC