Matthew Wimmer DMD Newsroom - Profile and News Archive
At the office of Matthew Wimmer, DMD, our friendly staff has been in the office for many years and will help you in any way that they can. We offer a variety of dental treatment services including dental implants, crowns, bridges, and cosmetic dentistry. Our office can also cater to the needs of our anxious and fearful patients, Dr. Wimmer does most procedures with the Solea Dental laser allowing shot and anesthetic free procedures to alleviate your fears and provide a top-notch experience for your visit.
Dr Wimmer is located at 5290 E. Arapahoe Rd in Centennial, Colorado. The office can be reached by phone at (303) 794-6339.
Engage with Matthew Wimmer DMD
Learn more online at: https://www.matthewwimmerdmd.com/
Press Releases from Matthew Wimmer DMD :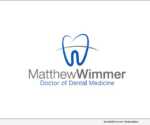 CENTENNIAL, Colo., Oct. 1, 2020 (SEND2PRESS NEWSWIRE) — Dr Matthew Wimmer is now offering Solea(R) Sleep, a new laser therapy that provides rapid relief for snoring. This simple, non-surgical procedure takes only 5 minutes to perform, and allows patients to return to their normal routine immediately after the office visit with little to no discomfort.