Kiosk Manufacturer Association Newsroom - Profile and News Archive
Based in Westminster, Colorado, the Kiosk Manufacturer Association, or KMA, has served the unattended self-service kiosk market since 1995. The Kiosk Association leads the effort to optimize self-service engagements and outcomes using technology such as kiosks, digital signage, and touchscreens.
Regulatory issues such as PCI Compliance and EMV are a primary focus for the KMA along with ADA Accessibility. KMA is a Participating Organization with the PCI SSC. For ADA, the KMA meets annually with U.S. Access Board on accessibility standards for unattended. Additional market coverage includes digital signage, interactive digital, Point-of-Sale, Smart City, vending and robotics.
Engage with Kiosk Manufacturer Association
Learn more online at: https://kioskindustry.org/
Follow: | LinkedIn
Press Releases from Kiosk Manufacturer Association :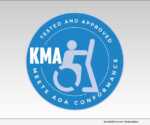 DENVER, Colo., Sept. 8, 2021 (SEND2PRESS NEWSWIRE) — Visit NRF 2021 Chapter One next week and meet with the Kiosk Association. The dates are January 12-14, 19, 21 and 22, 2021. The Kiosk Association (KMA) is the global organization focused on improving self-service for customers and employees through kiosks, digital signage, lockers, and more.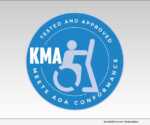 WESTMINSTER, Colo., Dec. 15, 2020 (SEND2PRESS NEWSWIRE) — The Kiosk Manufacturer Association (KMA), the leading unattended self-service kiosk association established in 1995, today announced the launch of new initiatives in the PCI Compliance space for unattended self-service kiosks.